In CBRE's 2019 Tech-30 report analyzing the top 30 North American tech markets, Vancouver leaped over 27 spots to take the #1 position in tech job growth. Between 2017 and 2018, Vancouver's tech job base grew 30%  with over 13,600 new jobs added. In comparison to the 30 other tech cities evaluated, Vancouver was one of the 9 cities that maintained job growth momentum while 21 other markets experienced slower than usual growth.
Though technology job growth and office rents are strongly coordinated, Vancouver's increasing demand for tech talent has not drastically impacted office rent. Vancouver took the #14 spot on the office rent growth list with an 8.9% increase in rent between Q2 2017 and Q2 2019. From a high-level perspective, Vancouver is currently in the expansion phase of the office market cycle where rents are rising at a faster pace, vacancy is declining, and new supply additions are under the horizon.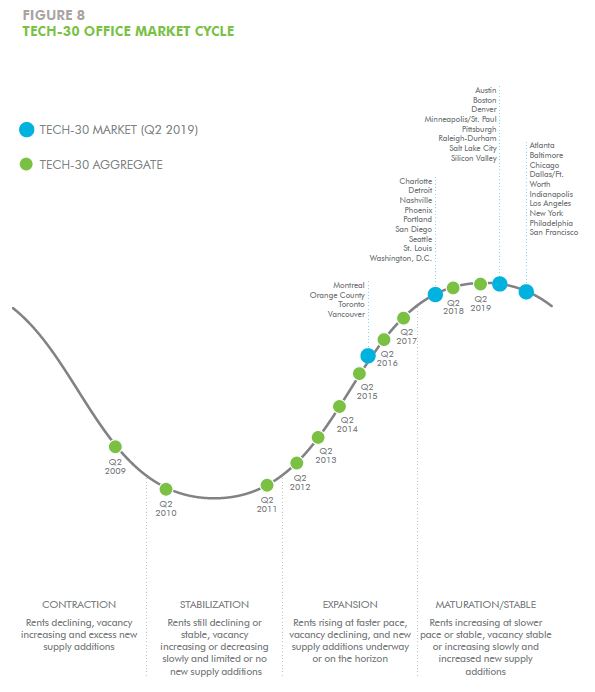 The technology industry continues to drive the office market in Vancouver. With a historic low in office vacancy and new supply getting snatched up by tech giants, it is more important than ever for businesses to be strategic and stay ahead of the game. Reach out to us if you want help navigating Vancouver's complex office market.