Vancouver snagged the #1 spot for the second consecutive year in our newly released 2020 Tech-30, a report that measures the tech industry's impact on North America's job and office markets.
The tech industry has continuously made a positive impact on our job and office market, cementing Vancouver as a key player in the international landscape.  Here is a snapshot of the statistics: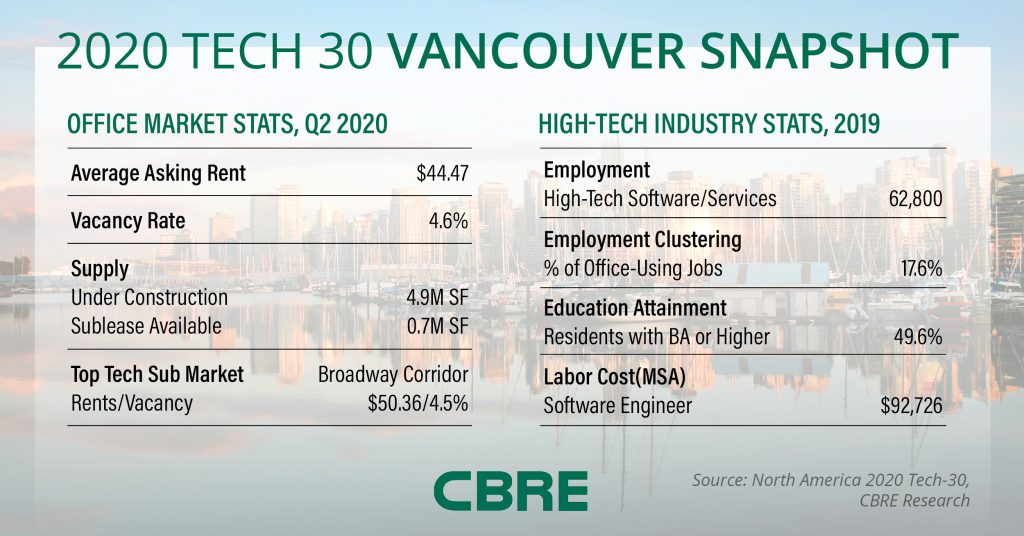 There are a lot of great reasons why Vancouver is the best place for tech. These are our top three from the report:
1. Between 2018 – 2019, Vancouver experienced +29% in job growth with 14,200 new jobs added. This accounts for almost 70% of new office jobs added to the industry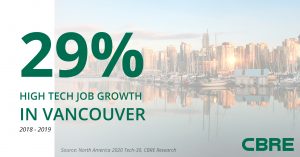 2. We experienced the 5th lowest office rent growth (4% overall). The highest was New York with 15.9% of rent growth.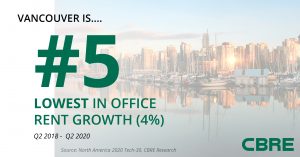 3. Vancouver was the 3rd most resilient and poised for growth.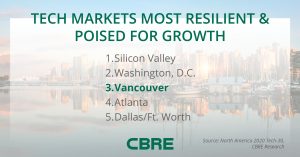 Download a copy of our report to learn more:


If you are interested in discussing this report further or want to learn how to navigate Vancouver's competitive, changing office industry, feel free to contact us.