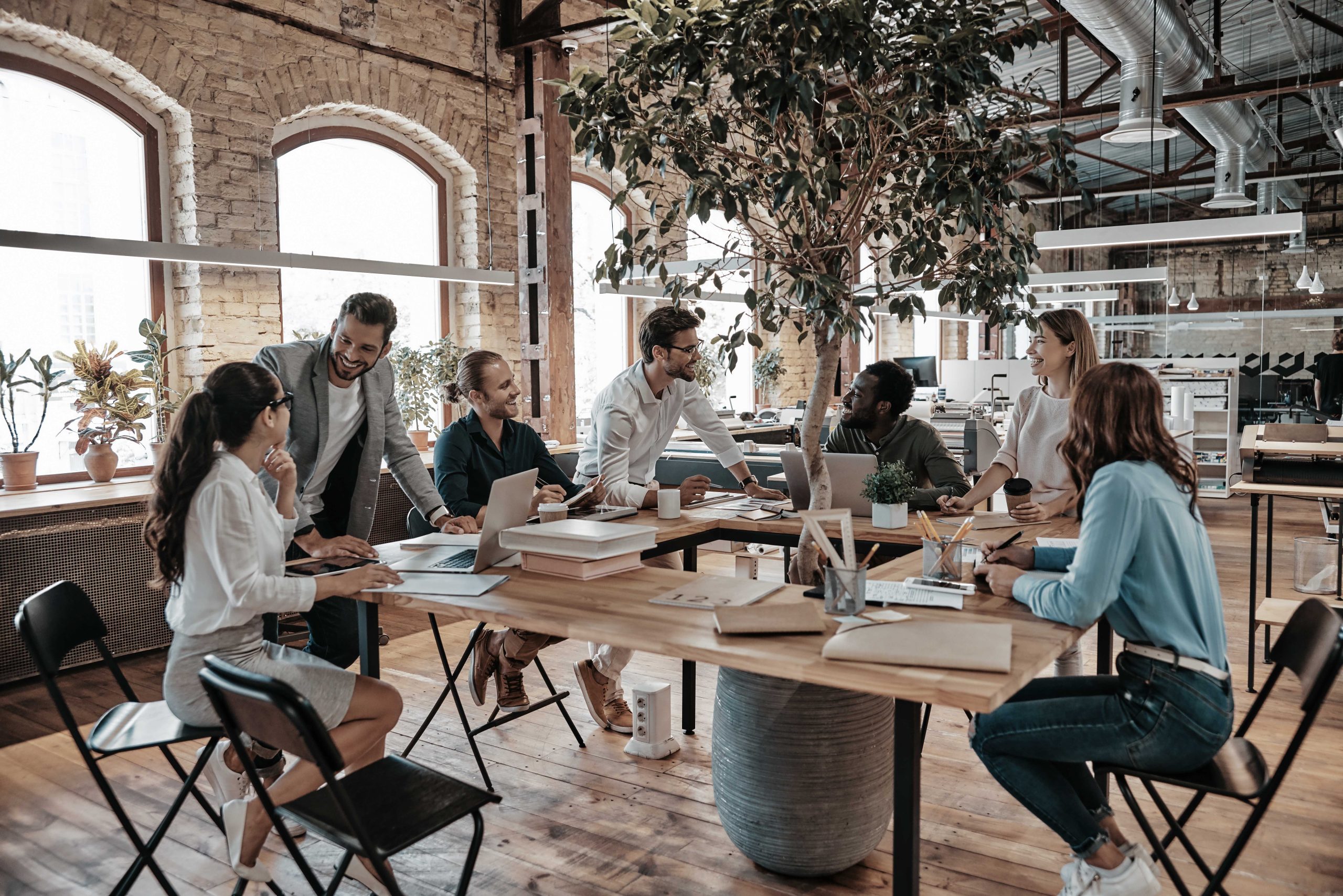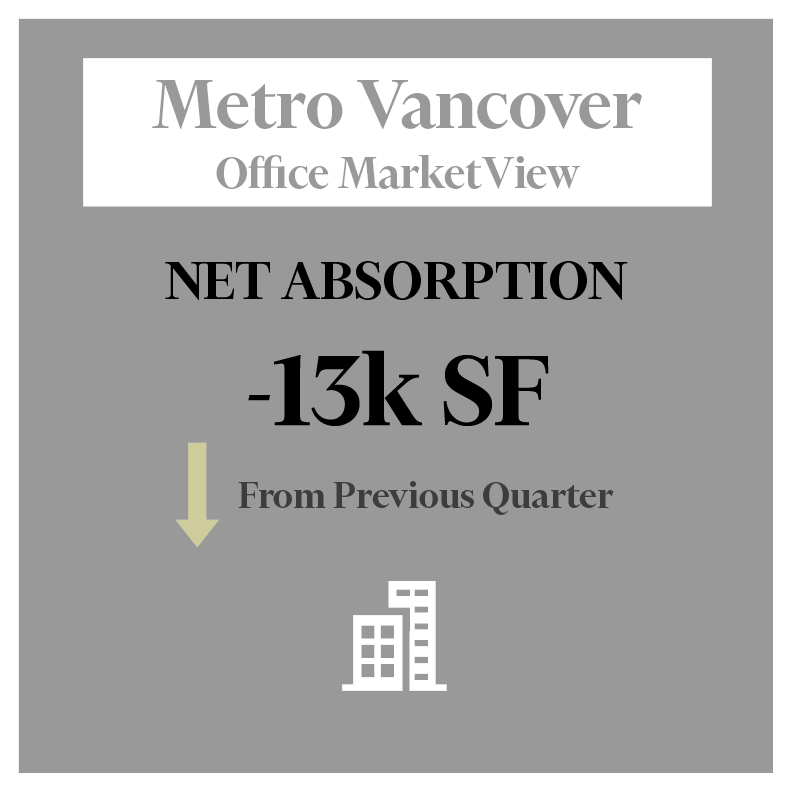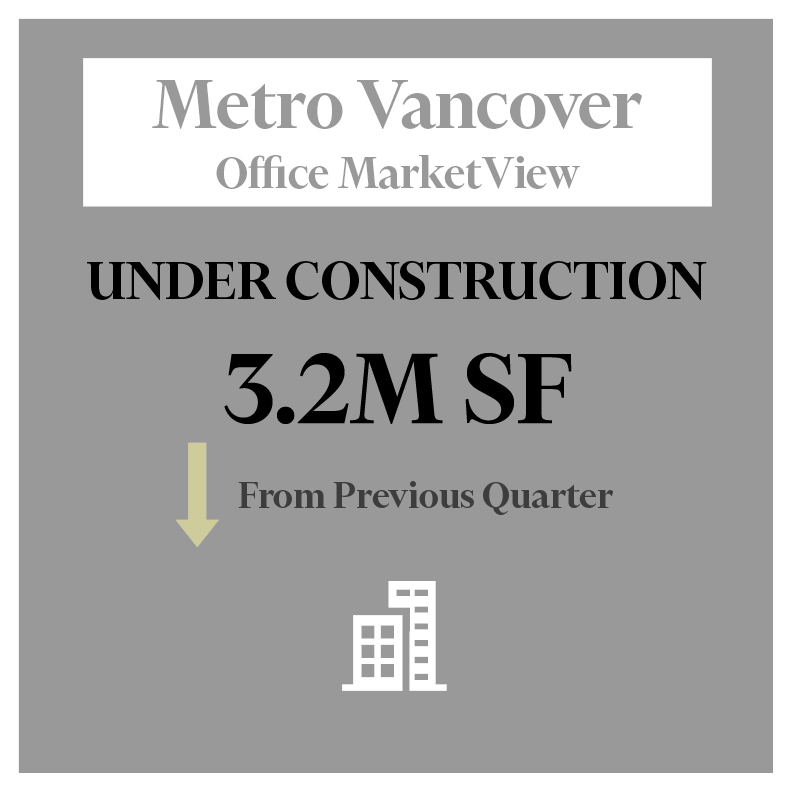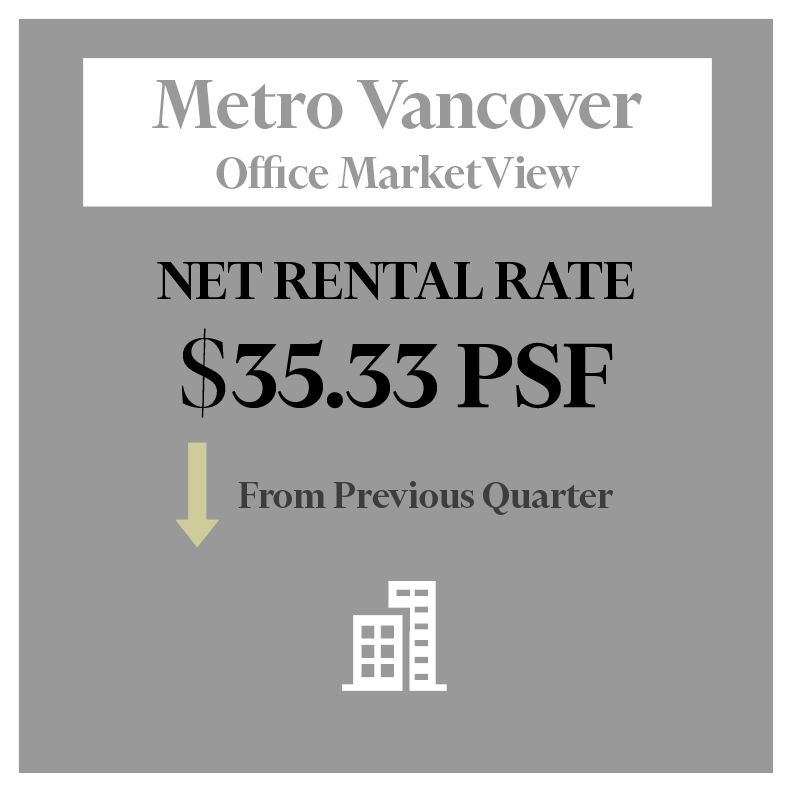 Market Highlights
Metro Vancouver's vacancy rate increased for the third quarter in a row, growing 60 basis points (bps) to 8.4%, and presently stands 60 bps above the 10-year historical average of 7.8%. Following a quarter of negative net absorption coupled with the delivery of vacant new supply, total vacancy is up by 287,000  sq. ft. to 4.3 million sq. ft.
Total sublease vacancy surpassed the 1.0 million sq. ft. threshold as it rose from the third consecutive quarter, rewinding the progress made since the last peak of 1.1 million sq. ft. in Q3 2021. As listing activity continues, the increase in vacant sublease space reflects a 13.3% increase year-over-year. 
The flight to quality continues as leasing activity across Class AAA and Class A product performed well with a combined 293,000 sq. ft. of positive net absorption compared to negative 306,000 sq. ft. in Class B and Class C. 
With construction completed at Bosa Waterfront, 320 Granville Street, all new supply with vacant inventory in the present downtown construction cycle has delivered. Looking ahead, 99.0% of the expected new supply within the downtown core, Bentall 6 at 1090 W Pender, and The Post at 349 Georgia Street is spoken for.