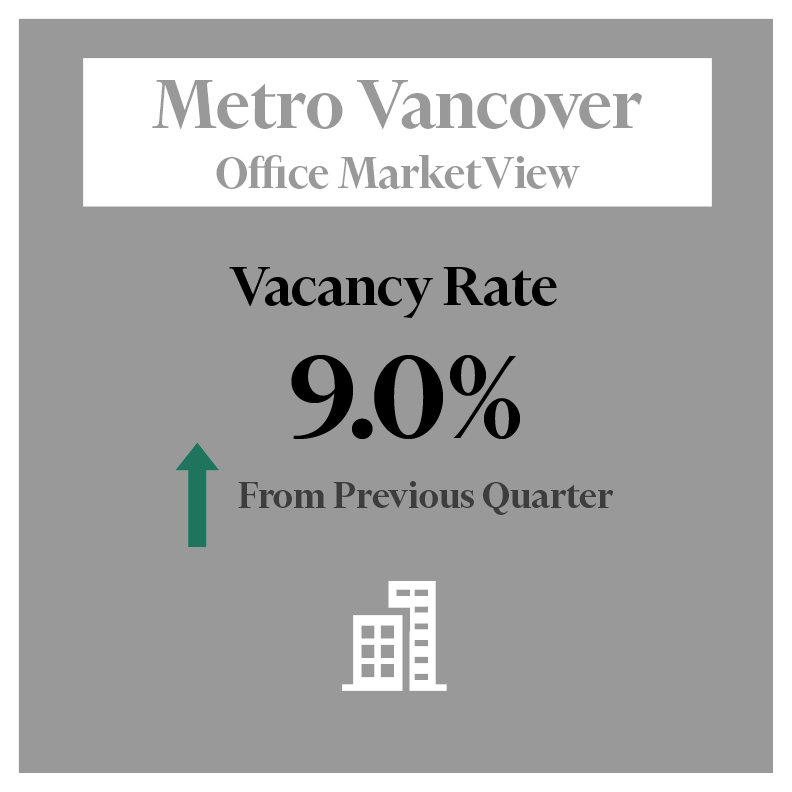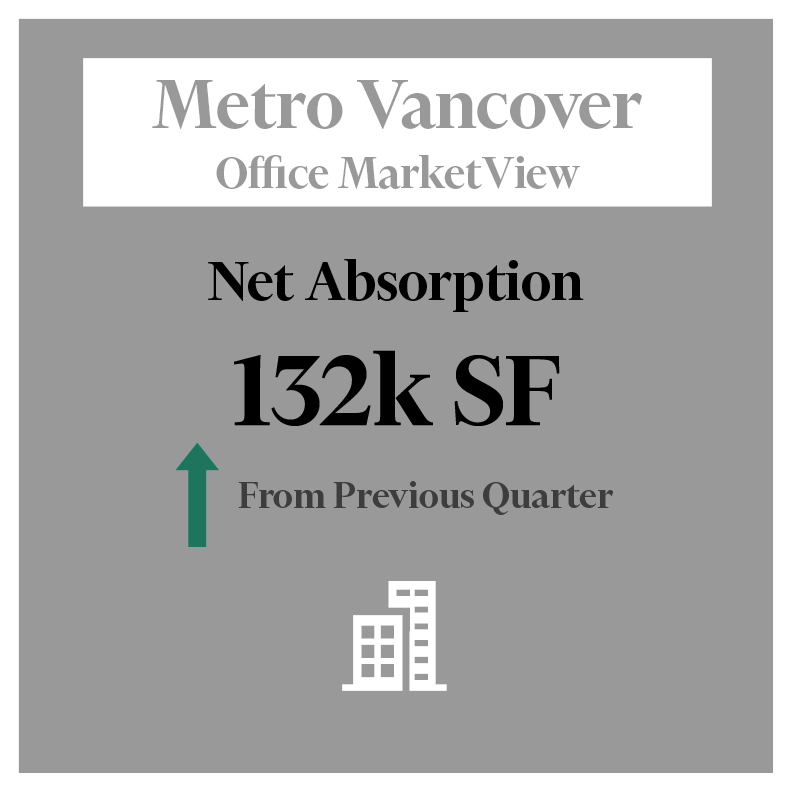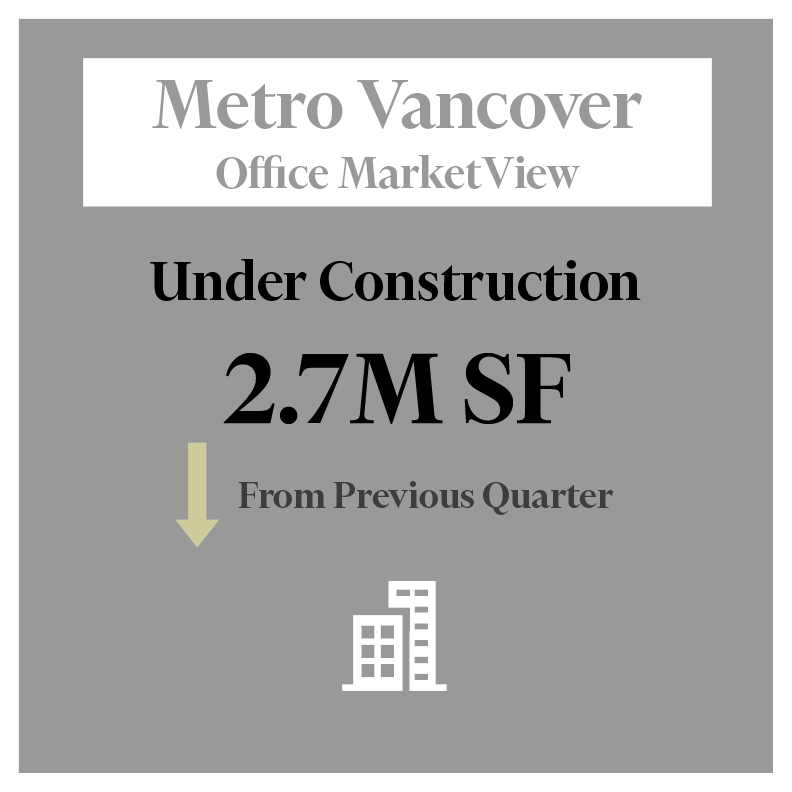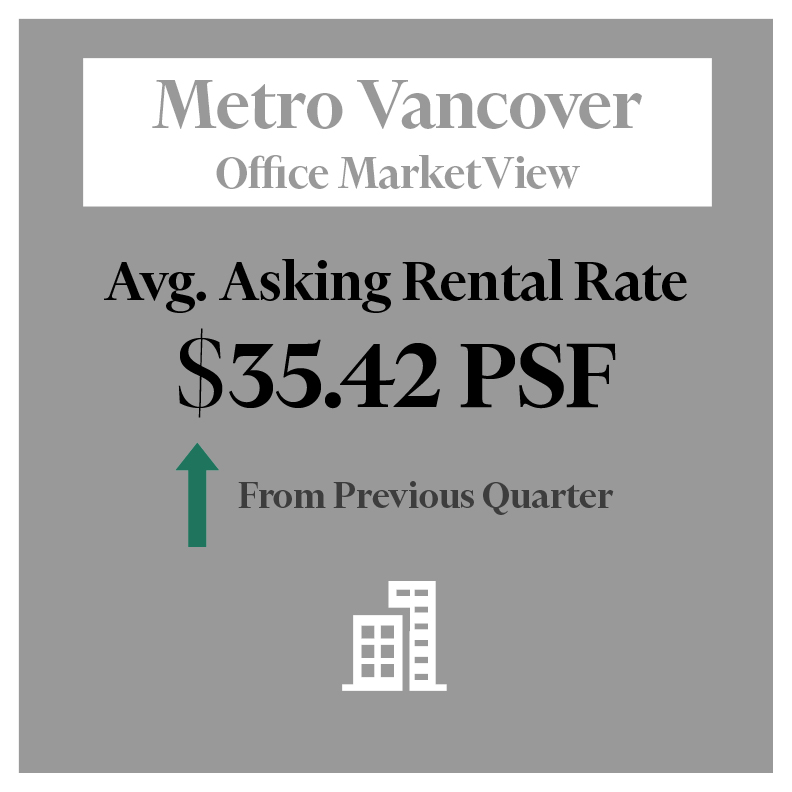 Market Highlights
Metro Vancouver's vacancy rate increased for the third quarter in a row, growing 70 basis points (bps) to 9.0% and presently stands 120 bps above the 10-year historical average of 7.8%.

Total sublease vacancy was recorded at 1.3 million sq. ft., a historical high, and comprised 27.0% of total vacancy within the region. As listing activity continues, the increase in vacant sublease space reflects a 13.5% increase from the previous post-pandemic peak of 1.1 million sq. ft.

The flight to quality continues as leasing activity across Class AAA and Class A product performed well with a combined 306,000 sq. ft. of positive net absorption compared to negative 174,000 sq. ft. in Class B and Class C. The primary driver of positive net absorption within quality inventory was from pre-commitment activity in new supply.