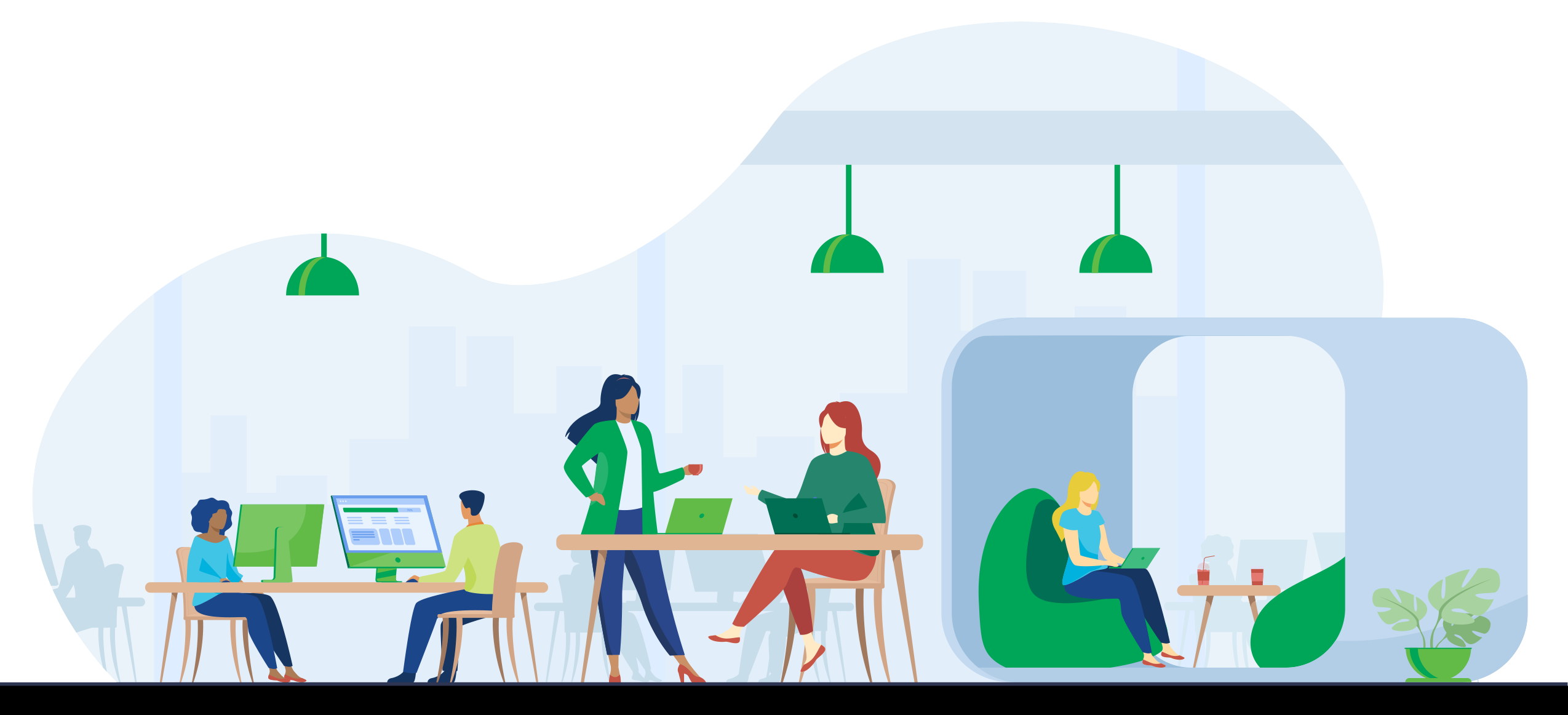 How the future of work looks
The pandemic has significantly altered how and where business is carried out. As COVID-19 restrictions begin to relax, our research team highlights 10 predictions for the future of workplaces!
1. Remote work is here to stay. Due to the growing desire to work from home, organizations are preparing to provide flexible work policies. This also means technology advances will improve "mixed presence" collaboration. 
2. On the other hand, the #physicaloffice is also forecasted to stay where it will support flexibility and choice. A focus on a broader ecosystem of sites that includes regional offices and co-working spaces will assist with the increasing and ongoing mobility.
3. Office space will favour "we space" which will enable more time for employees to collaborate, network, and socialize compared to "me space". 
4. The composition of the office will adjust to reflect its new purpose of community, culture and collaboration.
5. To attract employees back to the office, there will be a greater focus on #amenities and supporting employee health and wellness on-site.
6. Since the beginning of the pandemic, there has been a 40% increase in organizations anticipating more shared environment spaces. Desk-sharing is an increasingly attractive occupancy strategy that optimizes office utilization in a more mobile future world.
7. Overall, there will be greater demand for more "elbow-room" and outside of the office walls.
8. Amenities will be a deep selling factor for tenant and employee retention.
9. How we define and measure workplace performance will change.
10. New and exciting technology will help us navigate space, people and tech to deliver high-performing workplace environments!
To read the full report, download below: